We offer the Best Deep Tissue Sports Massage Therapy in San Antonio
San Antonio's Deepest Massage
As the Barefoot massage source in San Antonio for Deep Tissue Sports Massage known to help treat and prevent sports injuries through massage and mobility, our bodywork sessions are great for relaxation, athletic injury treatment and for reducing chronic pain. Our professional Massage Therapists in Alamo Heights have been voted as the best massage in San Antonio for the past 5 years. We can cater your massage appointment and blend any of these advanced bodywork styles into every appointment! Take a minute to read about each massage technique, then book your appointment and our Sasquatch staff will create a massage blend unique to you!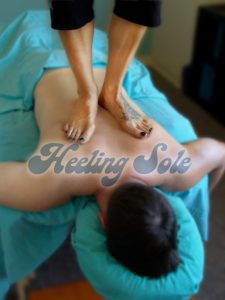 The Deepest Massage Therapy in San Antonio: this deeper than deep tissue massage is excellent for athletes, large framed body types, deep tissue lovers, and those with dense muscle tissue. Myofascial release and trigger point neuromuscular therapy for when you need to get out of chronic pain, or have gnarly muscle or connective tissue restrictions.  NOT suitable for pregnant women, anyone who does not like deep pressure, anyone within 6 months of any surgeries, or for anyone who weighs less than 130 pounds. Just like any deep massage you are used to receiving, only better. Try our Deep Tissue Massage in San Antonio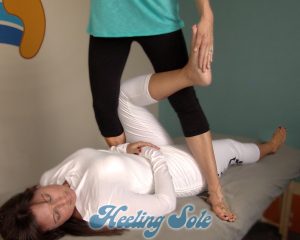 Ashi-Thai: Sports massage & Stretch Therapy
San Antonio's favorite Facilitated stretching Sports Massage Therapy session that includes deep, passive stretches to increase your Range of Motion, mobility or flexibility, stretchier than yoga, and deeper than deep compression to "zen out!" It's a massage and yoga hybrid, wonderful for anyone who needs a good stretch, better mobility in their sport, and a good nap. Rest, recover and repair: this is great for athletes, women, and petite frames, NOT suitable for pregnant women.  Read more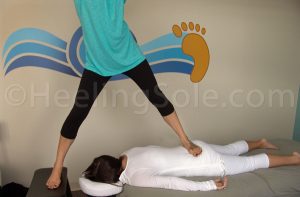 This hybrid of barefoot massage techniques from around the world is performed on a padded floor or yoga mat, allowing your massage therapist options for different leverage. You stay clothed – suited for anyone who can easily get on and off the ground, who is looking for an interactive intense massage. Read more
Foot Massage:…We massage your feet with our feet…
Just looking to get your feet rubbed? This is a blissful 30 minute foot massage similar to a Thai Foot Massage. We use our feet and hands to give your feet and lower legs the deepest, most luxurious foot massage you've ever felt! This is a good idea if you aren't ready for a full body deep tissue massage, but want to take a great nap and give your own feet a treat! Suitable during and after pregnancy, or for anyone with aching feet. 
Read more…
Get your Deep Tissue Massage today
$40 for 30 minutes | $80 for 60 minutes | $120 for 90 minutes | $160 for 120 minutes
( Jeni Spring is $125/hour)
Buy a Gift card Online – email it instantly!
Contact Information
Phone:(210) 560-1992
Email:Info@HeelingSole.com
Address: 1864 Nacogdoches, Alamo Heights, Texas 78209
In the Carousel Court … ME#2832
Hours(By Appointment Only):
Wednesdays 1:30PM – 7:00PM

Thursdays 9:30AM – 7:00PM