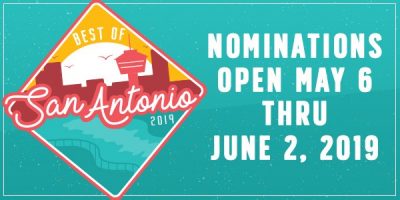 Vote for Heeling Sole in this years poll!
We are proud to say that we've been voted in as San Antonio's favorite massages for the past 6 years: LETS MAKE IT 7! Because of your votes and nominations, we keep making the top 3, if not the #1 spot on the Current Magazine's "Best of San Antonio" list, year after year. We'd love your vote again this year!  We only hope that the exposure this contest brings each year helps us HEEL more locals who are just looking for a great massage.
Today through June 2nd is the ~nomination phase~…. and then later on in June, if we make it to the next round, then we'll let you know what to do.
WE NEED YOUR VOTE! You can write in all of your favorite local businesses in their categories, and you can VOTE DAILY, from every email you own. Tell your friends! 
We are trying to win the following Categories, and we'd LOVE your nomination:
Best Massage Therapist: Write in "Heeling Sole Barefoot Massage"
Best Place to Get Pampered: Write in "Heeling Sole Barefoot Massage"
Best Urban Legend: Write in "Sasquatch Sightings at Heeling Sole"
Click here to start voting!