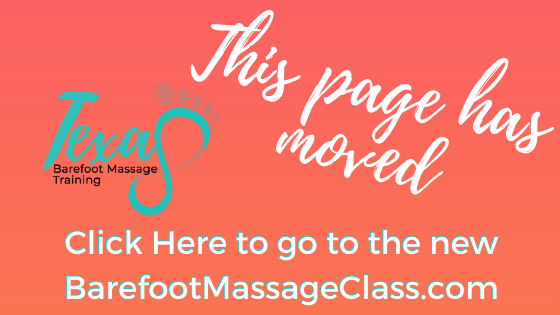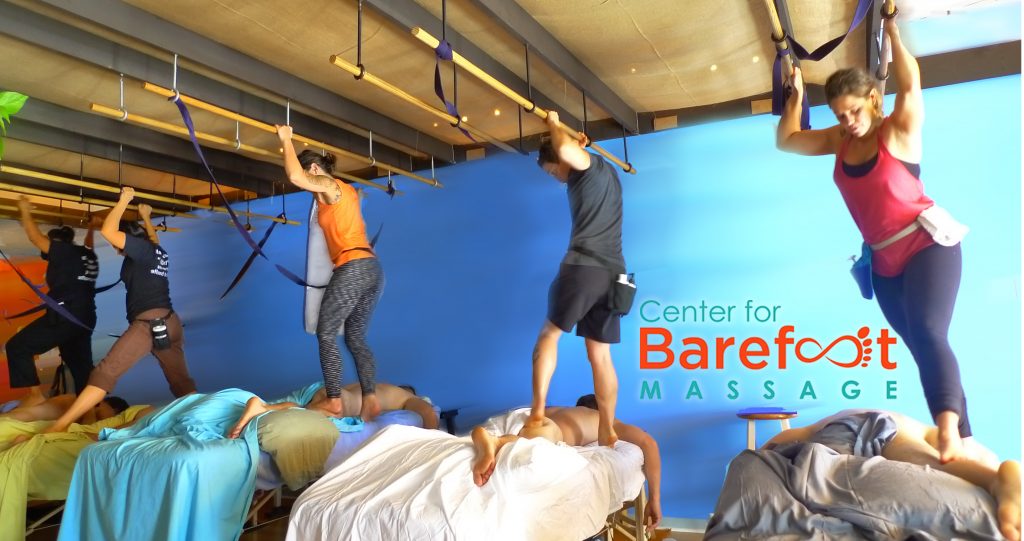 FasciAshi Fundamentals
Beginner Ashiatsu training: 3 days, 24 NCBTMB Continuing Education credits, $670
Prerequisite: Licensed/Registered/Certified Massage Therapist
This beginner Ashiatsu training will teach you how to use your feet to provide a full body deep tissue, myofascial release and trigger point work focused barefoot massage session.
Special attention to techniques applied on posterior aspects of the client's body, as your weight and natural gravitational forces are utilized to effortlessly maintain consistent pressure. While the work is focused primarily with the client prone, therapists will learn supine work as well.
This course is the starting point of barefoot massage while the client lies on the table and therapist uses overhead support.
Theory of barefoot massage

Contraindications and indications for barefoot massage

Appropriate body mechanics to save their body

How to use their feet to provide a massage with emphasis on deep tissue, myofasical release and trigger point work.

Strokes to create a barefoot massage sequence

How to market and incorporate barefoot massage into their practice
Therapists will practice on and receive feedback from:
Other therapists in class

A minimum of 2-3 student clinic clients

Overall, you'll give 8.5 hours of massage during this class, receive 4 hours of massage from other students, and spend a total of 2 hours observing the instructor and other LMT's demonstrate the strokes.